Wood Furniture Repair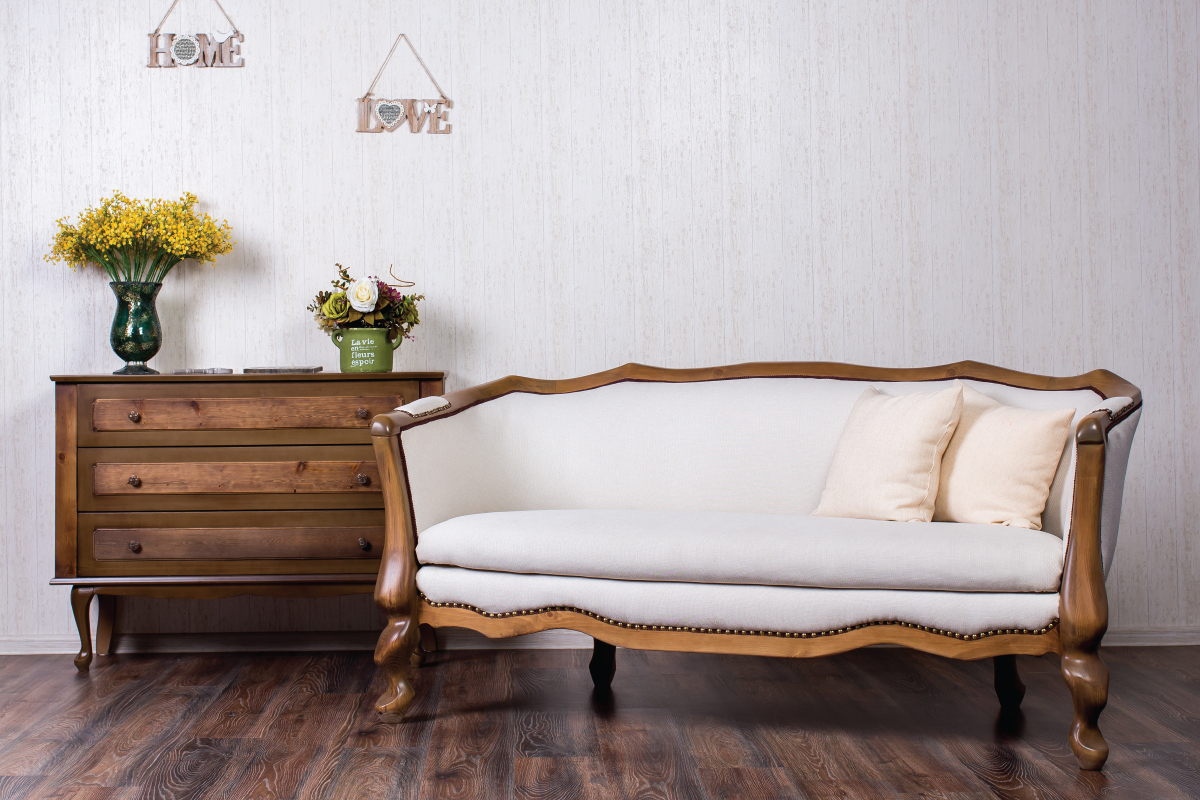 Looking for quality furniture repair?
Our experienced team provides professional wood furniture repair and furniture restoration services to homes and businesses throughout Chicagoland including the greater city of Chicago, all Chicago suburbs and selected service areas of Northern Indiana and Southern Wisconsin!
Furniture repair saves you time and money by extending the life of home and office furniture that has been damaged or lost its functionality. Let us handle your furniture repair needs and restore your wood furniture to its original condition as a convenient and affordable alternative to costly furniture replacement.
Wood Furniture Repair Services We Offer
With over 20 years of experience, we repair and restore wood furniture pieces that are broken or have lost their functionality. Whether it's a traditional dining set or heirloom pieces in your family for generations, our skilled furniture repair technicians fix furniture damages in your home, on-site or in our shop. We restore the original look, beauty and functionality of your furniture.
Surface Damage Repairs such as dents, nicks, scratches, stains, water damage, gauges, burns, holes, smashed corners, heat rings, finish discoloration, ink marks, animal pet damage and more. We fix it!
Structural Damage Repairs such as damaged or broken frames, loose joints, open seams, chair bases, broken chair legs, broken springs and more. We fix it!
Mechanisms & Parts Replacement such as hooks, hinges, swivel bases, recliner motors, pull handles, adapters, gliders, remotes, connectors, rockers, cables, casters, sliders, fasteners, zippers, foam, padding, springs, snaps, handles, built-in light fixtures, manufacturer missing parts and more. We fix it!
Finishing Repairs such as tufting, open seams, broken zippers, foam padding replacement, Dacron, cuts, holes, fabric stretches, webbing, rips, worn finishes, buffing, assembly and more. We fix it!
Furniture We Service
Table Repair

Chair Repair

Couch, Sofa, Loveseat Repair

Sectional Repair

Bed & Nighststand Repair

Recliner Repair

Buffet & Credenza Repair

Wall Unit, Bookcase & Bookshelf Repair

Entertainment Center Repair

Dresser & Armoire Repair

Office Furniture Repair

Antique & Heirloom Furniture Repair

Sales & Service Counter Repair

Mirror & Frame Repair

Banister, Trim, Molding & Door Repair

Wood Floor & Stairs Repair

Cabinets & Drawers Repair

Piano & Pipe Organ Repair

Pew Bench Repair

and other furniture repair services...
Furniture Repair for Residential Homes and Businesses
Furniture repair is not limited to repairing pieces of furniture at your home. Many businesses find themselves in need of furniture repair services including restaurants and bars, fast food chains, banks and other financial institutions, moving companies, insurance companies, corporate offices, furniture retailers and more.
We make the furniture repair process easy with convenient in-home and on-site appointment timeframes as well as in-shop repairs and overnight on-site repairs that that fit your busy schedule. We use the latest, proven technologies and products to provide quality furniture repair and restoration services. Our professional and friendly office staff provides customers with top of the line service, convenient appointment scheduling, estimate assistance and more.
Contact us today about how we can help with your next wood furniture repair project.