Recliner Repair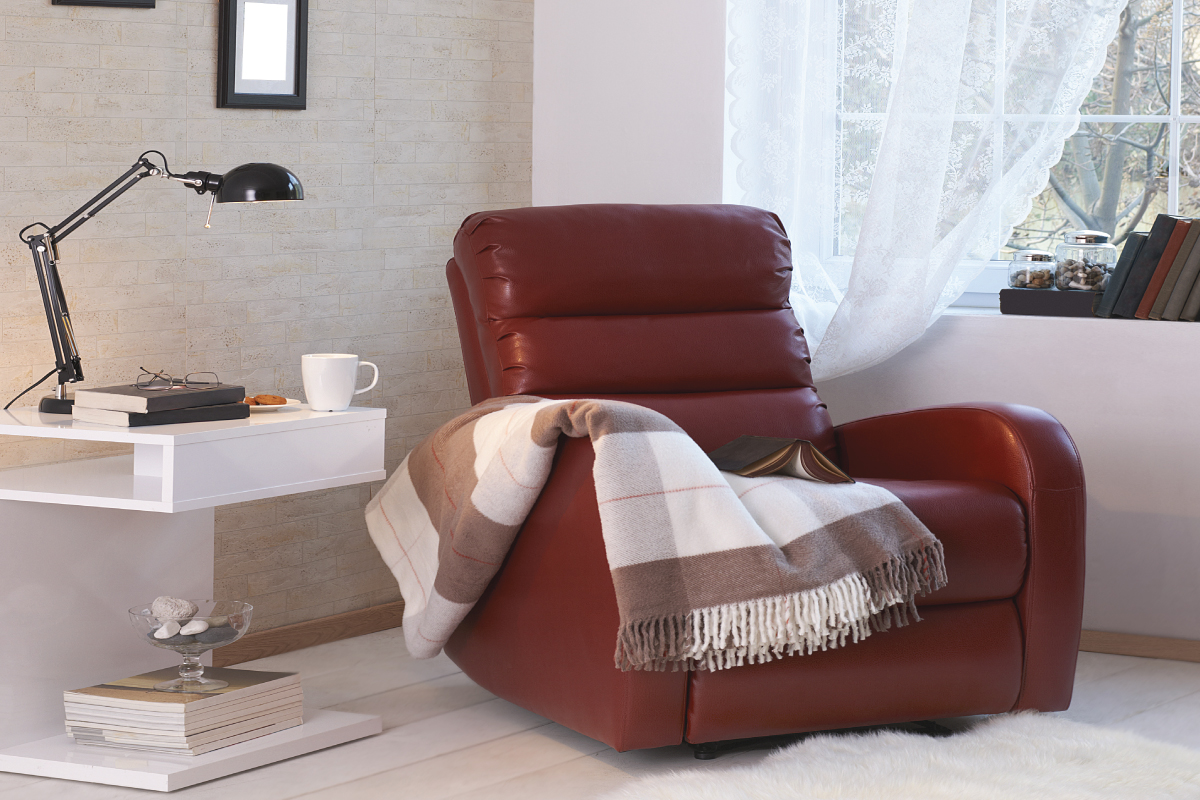 Recliners are great until they are no longer able to recline properly.
Is your power or manual recliner not reclining anymore? Is your sofa recliner stuck in the open or closed position? Is your electric recliner making noises? Is your recliner seat tilting or sagging? Is your recliner leaning back too far? Is your lift chair not functioning properly? Is your recliner sporting a stain that you cannot get rid of?
If you answered "yes" to any of these questions, what are you waiting for? Let's have our experienced recliner service technicians repair your favorite recliner so you can enjoy it for years to come! Multiview Furniture Repair technicians offer unbeatable prices and decades of experience in power and manual recliner repair, recliner mechanisms, motors, cables, pull handles, control unit buttons, wires, power adapters, transformers, remote controls, swivels, rocker bases, lift mechanisms and more. Our professional repair medics can repair or replace recliner parts, rocker recliner parts, swivel or lift chair parts, make necessary seat and back adjustments, repair sagging recliner seat, repair recliner loose arm, repair seam separation, recliner spring repair, install new recliner mechanisms, and more recliner repair services.
Recliner Repair Services We Offer
Multiview Furniture Repair is the best service provider for any and all of your recliner repair needs. Our recliner repair services include:
Repair & Replacement of Manual & Power Recliner Mechanisms

Repair & Replacement of Cables, Pull Handles & Motors

Repair of Loose Recliner Arms

Mechanical Repairs (Power Supply, Release Cables, Remote, Etc)

Repair & Replacement of Recliner Heating Elements

Repair & Replacement of Motor Parts

Repair Seam Separation & Seat Sagging

Recliner Spring Repair

and more recliner repair services...
We carry a variety of recliner chair parts in stock (control buttons, pull handles, cables, springs and motors) for immediate recliner repair in-home, and can also assist in ordering recliner parts and mechanisms from the manufacturers and retailers. We specialize in the recliner repair of many brands such as La-Z-Boy, Flexsteel, Catnapper, Southern Motion, Franklin, Med-Lift and more.
Repair Quality You Can Count On
When you trust the expert medic team at Multiview Furniture Repair to handle your recliner repair of any size, brand, or age. You can count on getting professional repair service from our technicians and assistance from office staff with many years of experience and knowledge. Whether you need manual recliner repair or power recliner repair, we provide in-home repair and will meet with you to inspect your recliner furniture and diagnose the problem so we can determine the next, best steps to repair your recliner quickly and at an affordable price. A recliner that is in good shape, and that reclines as desired, is the goal of our repair team. You will love how your recliner looks, works and feels after our experienced technician performs your recliner repair job.
Contact Multiview Furniture Repair team for the best recliner repair services in the greater Chicago, Chicago suburbs, northern Indiana and southern Wisconsin. Our experienced service technicians have been repairing recliners for over 20 years for individuals, furniture retailers, furniture manufacturers, moving companies, recliners positioned at fire departments, police stations and more. Contact us today to learn more about our furniture repair services and how our expert medic team can repair your recliner to excellent working order.