Antique Furniture Restoration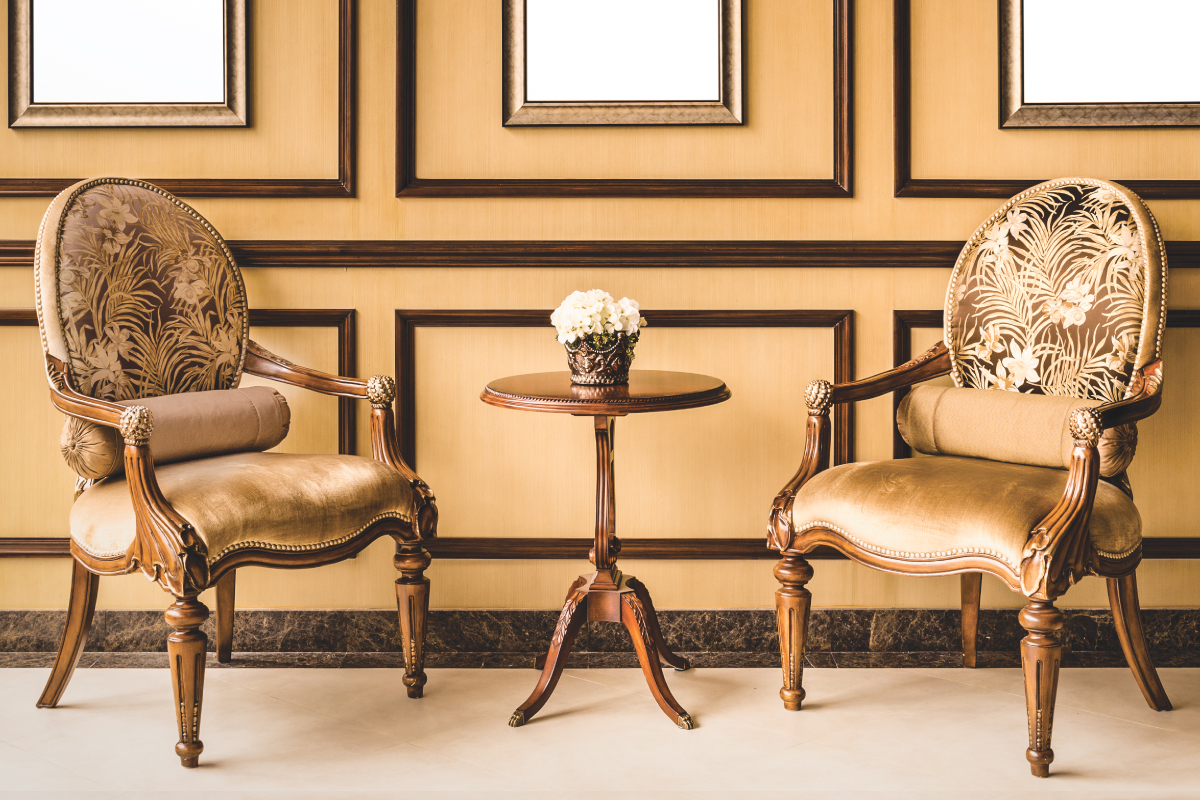 Do you have damaged antique furniture, vintage furniture, art deco furniture, art frame or heirloom furniture in need of repair or restoration?  Fixing and restoring antique furniture to its original beauty and character is an intricate process that requires great attention to detail, experienced craftsmanship, and utmost care. Properly repaired and restored antique furniture and art frames will not only bring your antiques back to life but also will allow your antiques to retain their monetary value and be passed down the generations.
For professional antique furniture repair and restoration in Chicago and Chicago suburbs trust the experts at Multiview Furniture Repair! With over 20 years of experience, our repair and restoration technicians can provide you with a range of expert services from complete antique and vintage furniture restoration to structural repairs of antique wood furniture, vintage furniture, art deco furniture, heirloom furniture, art frames, and more.
Restoration Services You Can Count On
Whether your antique furniture needs color restoration, structural damage repair, or complete refinishing, our experienced team can restore your worn down or damaged antique furniture to its original beauty. Our professional technicians can repair and eliminate a multitude of antique furniture damages in-home or in-shop (if required) at an affordable price while preserving the integrity of your furniture or art piece. We can repair a variety of furniture styles such as antique chairs and stools, claw chairs, antique tables, antique secretary desk, antique chest, antique chest of drawers, antique dresser, antique vanity with mirror, antique buffet, antique chaise lounge, antique bed, antique art frames, art deco furniture and more. We work on all periods and styles of antique and vintage furniture and always consider their age and value in determining the most appropriate repair steps, repair products, and tools.
Repair and restoration of antique furniture is an art that requires experience, attention to detail, and excellence in craftsmanship. At Multiview Furniture Repair, we have a comprehensive understanding of every aspect of the antique furniture repair and restoration process. Our technicians, when performing antique furniture repair or complete antique furniture restoration, focus on giving your antique furniture a functional use while preserving its original beauty and aesthetics (patina).  You can count on our experienced service team for the museum-quality repair or complete restoration of antique and vintage furniture, art, and mirror frames. Contact us for consultation, estimate, or to schedule an inspection or repair for your antique and vintage furniture.