Moving Damages Repair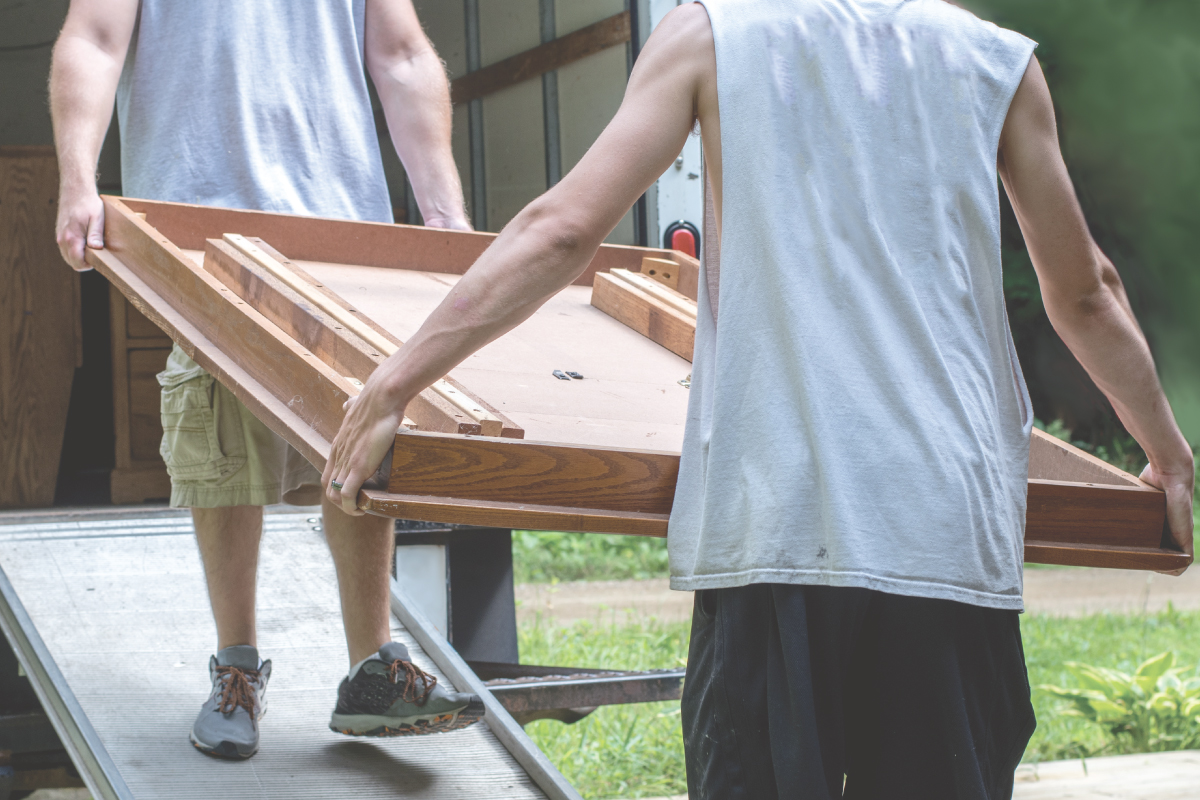 No matter how careful you are when moving furniture from one location to another, there are times when damages happen during the moving process. When moving damages occur, contact our experienced team to handle the repairs.
We combine the latest technology with affordable pricing to provide expert service and quality repair results. You will receive personal attention from both our office staff and our service team. We travel to your or your customer's location and work on-site to ensure we are performing repairs when it is ideal for you or your customer's schedule. With convenient appointment time frames our service team is available to help you at a time that best fits your schedule.
Repair Services We Offer
Furniture Repair & Touch-Ups

Regluing & Reinforcing Broken or Damaged Furniture

Furniture Frame Repair

Removal of Dents, Dings & Scratches (Color Matching & Painting)

Repair of Holes, Burns, Ink Marks, Stains, Cuts, Rips & Worn or Discolored Finishes

Furniture Water Damage & Heat Marks Repair

Repair of Wood Floors, Banisters, Stairs & Mantels

Repair of Doors, Molding, Trim & Baseboards

Repair of Zippers, Buttons, Hooks, Hinges, Knobs, Cables & Pneumatic Systems

Repair of Chair Swivel Bases, Rockers, Recliners

Repair of Sagging Seats, Tufting & Damaged or Broken Frames

Replacement of Foam & Padding

Pet Furniture Damage Repair

Repair of Kitchen & Bath Cabinets & Drawers

Wood & Veneer Repair

Upholstery Repair

Repair of Defective or Broken Reclining Mechanisms

Piano Repair

and More Furniture Repair Services...
Moving Damage Repairs for Commercial Accounts
Once you open commercial business account with us, you will have ongoing access to:
Competitive Prices for Furniture Repair Parts & Services

First-Class Customer Service Staff

Experienced Repair Technicians

Convenient Work Order Status Dashboard, Swift Communication

Fast Scheduling for an In-Home, On-Site or In-Shop Repairs

Work Order Updates Via E-mail and Through Work Order Dashboard

Quick Turnaround of Reports and "Before & After" Pictures

Custom Solutions to Accommodate Your Business
Our Customers
No matter what type of business you own or operate, furniture is one of the most used items by your workers, clients and the general public. Unfortunately, furniture is not built to last forever and will require repairs at some point. Human errors also need to be taken into account which means furniture moving damages will happen due to human mistakes.
No matter the size of your business, we have you covered when it comes to moving damage repairs. What does this mean for your company? It means there is no job too big or too small for our team to handle!
Our full-service furniture repair company specializes in furniture repair and restoration services for a wide variety of businesses. Contact our experienced repair team today to discuss how we can transform damages from "uh oh" to "amazing".
Furniture Retailers and Manufacturers

Moving Companies

Medical Offices & Hospitals

Banks

Hotels & Resorts

Corporate Business Offices

Delivery Companies

Restaurants & Banquet Halls

Construction & Remodel Companies

Designers

Churches & Other Religious Organizations

Golf Clubs

and Many Other Industries...