Hardwood Floor Repair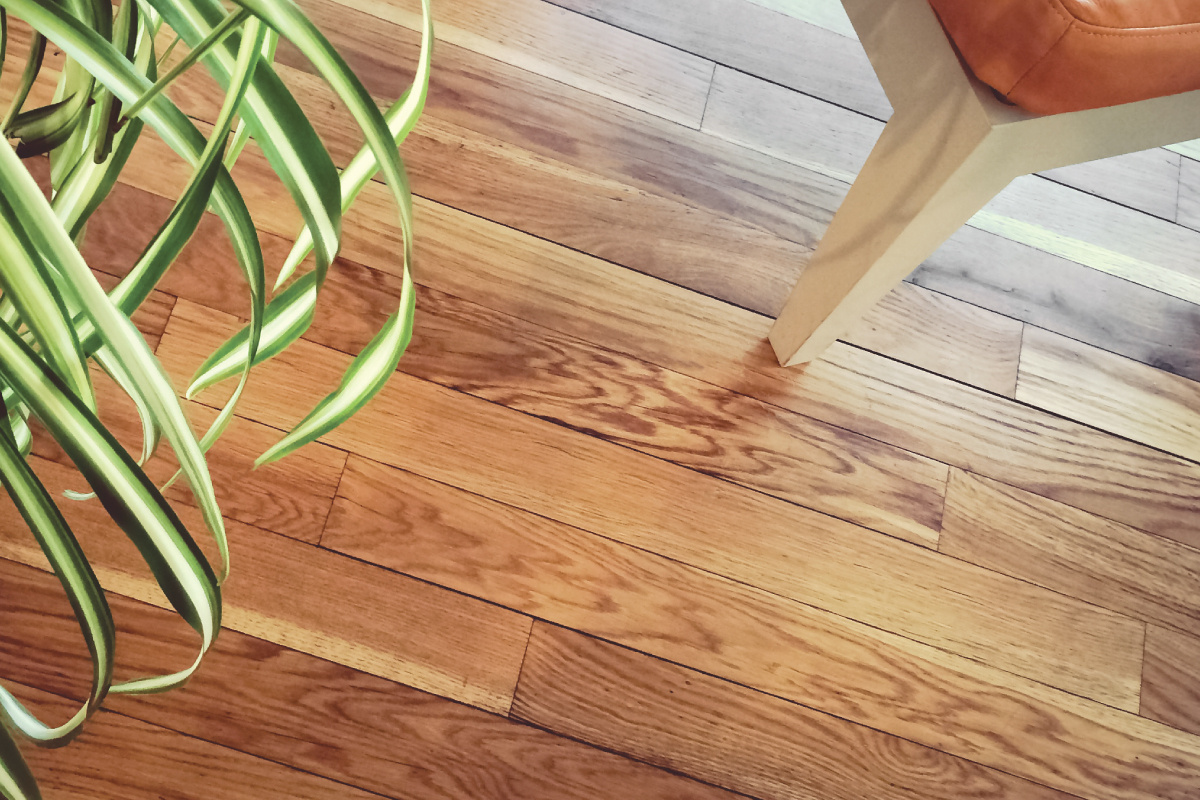 Are you looking for quality floor repair in Chicago and the suburbs? Do you have hardwood floors with scratches, dents, nicks, scuff marks, or blemishes? Were your floors or stairs damaged during the moving process? Did someone walk in high-heel shoes over your beautiful floors causing damage? Was there an accidental drop of a heavy object that left a dent on your floor?
If you answered "yes" to any of these questions, what are you waiting for? No matter of the floor damage origin, let our experienced medics at Multiview Furniture Repair professionally repair your hardwood floors, stairs, banisters, spindles, doors, trim, wood panels, molding, bay window seats, window wood trim and more! Almost as if by magic, our cost-effective, no-sanding floor repair services will save you thousands of dollars and will be a permanent fix to removing scratches, dents, chips, cracks, and stains from your hardwood floors.
With over 20 years of experience in wood repairs, we can fill-in deep gouges, remove & touch up the floor and furniture scratches, color match finish and wood grain, buff out scuff marks, repair pet damaged floors, stairs and more.
Floor & Wood Repair Services
Repair Scratches, Chips, Dents, Nicks, Gauges

Repair Color Loss

Repair Blemishes

Repair Scuff Marks

Repair Trim & Molding

Repair Stairs, Spindles & Banisters

Repair Window Trim & Seats

Repair Doors & Frames

and more repair services...
Floor Repair Quality You Can Count On
Multiview Furniture Repair is a professional wood repair company! We provide in-home furniture repair, floor repair, cabinets repair, moving damages repair and much more. With over two decades of experience, attention to detail, professional repair products and tools, our service repair team provides permanent and affordable repair to your wood furniture, wood floors, wood stairs, wood doors and trim, wood panels, molding, window wood trims, bay window seats, and more.
Other than residential in-home furniture and floor repair, we provide hardwood floor damage repair to commercial offices, hotels interior wood repairs, golf club furniture and floor repair, hallway wood repair, building elevator wood panel repair, moving damages repair, move-in/move-out floor and furniture repair, condo apartment building floor and interior wood repair, decorative wood panel repair, apartment complex door repair, and many more. We take care of the repairs the right way at the first time, providing reliable, affordable and convenient repair services.
Contact Multiview Furniture Repair today for an estimate and to schedule professional quality floor repair. Our experienced office staff will be happy to provide you with information, pricing and schedule convenient in-home floor repair service.